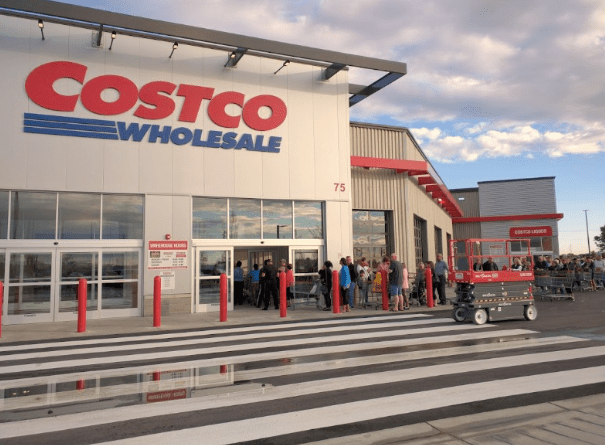 Having just come back from Costco Canada yesterday to get my bi-weekly haul of bulk goodies, I can assure you that these shopping tips are ones that I defer to frequently before I pack the car up to go to my local Costco.
Everyone knows that buying in bulk can (most of the time) save you money rather than shopping at your more conveniently located grocery store, but there are some hacks for shopping at Costco that will ensure that you are saving the maximum amount of money.
Here, we've rounded up the tips that will guarantee that you are maximizing your saving at every corner:
Choosing your membership
Costco offers different types of memberships for different types of shoppers, and for some people, it may not even make fiscal sense to invest in a membership if you only find yourself frequenting every couple of months. If you are this kind of shopper, then I'd advise getting one of your friends to grab you a Costco cash card.
If you're a more frequent Costco shopper, then you'll have the option to buy an executive, a business or gold star membership. If you're shopping for a big family, or you and your roommates have gone split on a Costco membership and use it to stock the house, then it might make sense to invest the $120/year for the executive membership.
This will give you 2% back up to a maximum of $1,000/year, which means if you spend at least $6,000/year that you'd be making the cost of your membership back. Otherwise, you should stick with the gold star membership, which is just $60/year. Also, all of these cards will include a FREE spouse card.
Knowing the pricing
This tip will just alert you to why items are being marked down the way they are, which will ultimately help you gage how much of that item you should grab (i.e. it will let you know if that particular item is going to stop being stocked):
if the price ends in….99…then it is just the regular price
if the price ends in….97…then it is marked down from regular price
if the price ends in….79, .49, .89…then they are specially priced items with the manufacturers discount
if the price ends in…*…then it means the item is going to be discontinued and won't be restocked, so it's your last chance to grab it
if the price ends in….88, .00…then it is a manager markdown, meaning it's priced to sell fast
Join the vehicle program
If you join the vehicle program at Costco, then you can save hundreds of dollars off on brand name products for some of the best-selling vehicles in Canada.
What to buy at Costco
Now this hack will vary depending on what your particular preferences/needs are, but there are some things that are exclusively sold at Costco, or are simply sold at the best price at Costco. But unless you're buying a product exclusive to Costco, or a size of a specific product that's only sold at Costco, I'd recommend always having your shopping apps available so that you can do an instantaneous price compare while you're shopping (e.g. Amazon, Walmart, Loblaws, Metro, etc.)
Some of the items that I find that I exclusively buy at Costco, as they are almost always cheaper than anywhere else are or they are only sold at Costco, are:
bulk packages of frozen fruit and veggies (they come in sizes that you can't find at any grocery store, and at prices that are unbeatable)
baking necessities (Kirkland brand pure maple syrup, vanilla extract, yeast, spices, butter)
snacks (Bark Thins, trail mix, Kirkland 2.5lb nuts, dried mango)
spinach (the bulk organic packages only really make sense if you eat a lot of spinach, otherwise it'll spoil before you've eaten through half the package!)
Scoop Away cat litter (obviously only practical for those of you with feline friends hanging around)
Nutella and peanut butter (Nutella is usually 25% the price of grocery store prices, and their natural nut butters are also usually cheaper)
movie and restaurant gift cards (these are 20% cheaper than the face value)
Rotisserie chicken breast meat (these are decently priced, but the best part is that they've already been stripped from the bone!)
Costco sheet cakes (these are double the size of your supermarket variety, but somehow will end up costing you less)
coffee (no matter what brand you're buying, Costco will almost always have the most inexpensive and largest offering of your coffee, ground or unground)
Do you have any tips for saving extra money during your shopping trips at Costco Canada?
Click here to view Costco Canada's latest flyers.