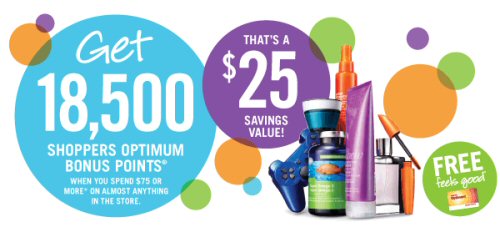 If the many personalized Optimum offers are not enough for you, we have advance notice of the store promotion next Saturday.  Couponlady has posted in our forums that the flyer for next week shows 18,500 Optimum points when you spend $75 or more on almost anything in the store on Saturday 6th June.
The flyer is a 6 day flyer and ends on Thursday rather than Friday, so keep that in mind if you shop next Friday with a personalized offer.  When shopping, remember that personalized offers with minimum spend requirements (20x when you spend $50 etc) will not combine with a store offer with a minimum purchase, but you can use ones linked to a specific item (20x on Quo products or 2000 on Pampers).
Do you like the new personalized offers?  What offers did you receive for Monday?