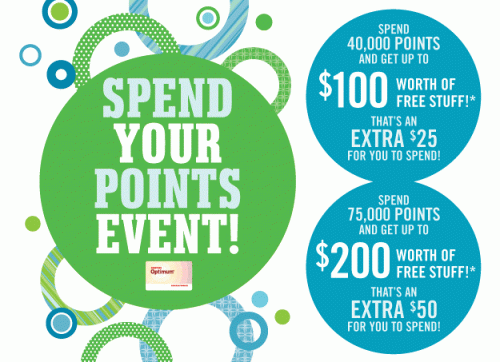 It's that time again! Shoppers Drug Mart's highly anticipated Bonus Redemption Weekend is happening on Saturday, May 15 and Sunday, May 16, 2010. I know a lot of SC'ers love this event and have been looking forward to it since the last one in March. Lots of coupons will be expiring on May 31, 2010 so this event comes at a fantastic time. I love reading the "Brag" forum after one of these redemption weekends. Free stuff? YES PLEASE!
Note: The Bonus Redemption amounts may vary from each province and territory. Check your local SDM flyer to be absolutely sure.
Many thanks to steve123 for the early heads up!