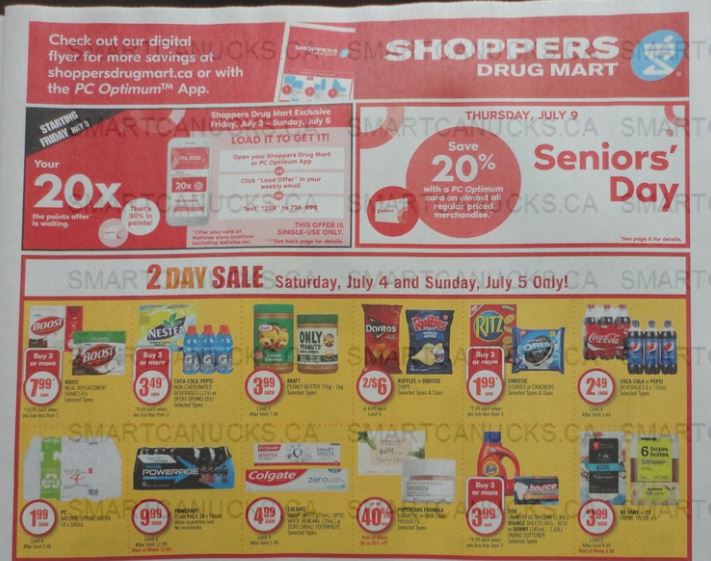 There's another 20x the PC Optimum points loadable offer coming at you for this weekend, via your PC Optimum app. Check the app for this offer valid July the 3rd to the 5th when your new offers come in after midnight tonight.
Don't forget to save any personal offers for items that you might want to buy this weekend as well, so that you can get both sets of points. There is a two day sale happening this weekend as well, and here are some of the featured items:
Boost $7.99
Gatorade or Nestea $3.49
Kraft Peanut Butter $3.99
Doritos or Ruffles 2/$6
Christie Cookie or Crackers $1.99 when you buy three or more (this is a great time to stock up with the 20x because normally there is a limit of 4, but in this case you can purchase as many as you'd like!)
Case of Powerade $9.99
Eggs $1.99 ( cheap eggs are back!)
Wonder Bread $1.99
No Name Butter $3.49
Click here to view the upcoming Shoppers Drug Mart flyer on our forum.