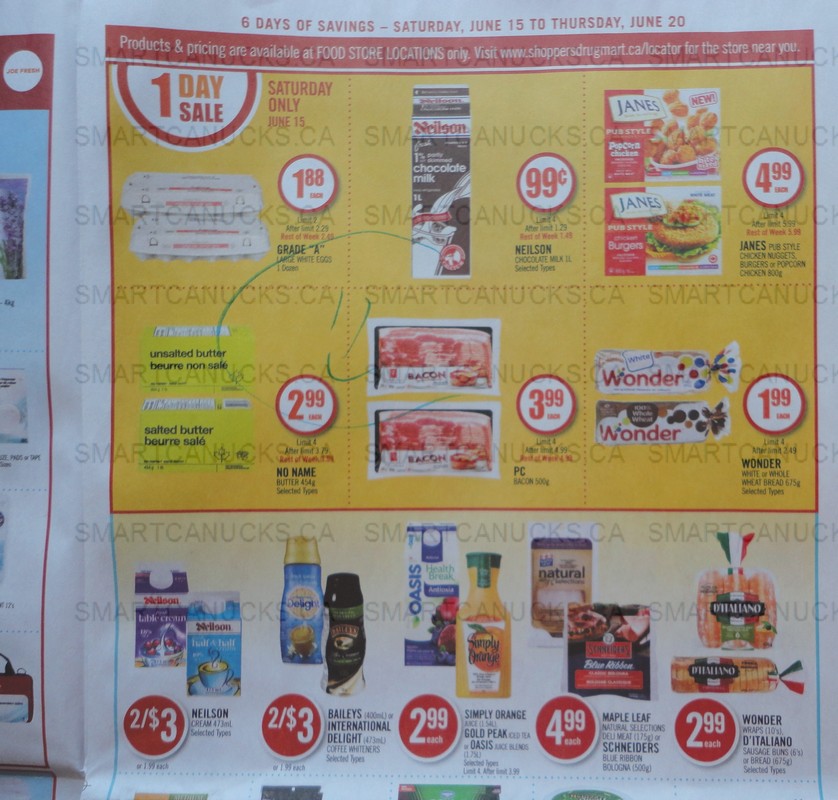 This Saturday, June the 15th, get 20x the PC Optimum points at Shoppers Drug Mart Canada when you spend $50 or more on nearly anything in the store. A one day sale will be taking place in conjunction with this points event, and here are some of the great deals that you can pick up on the Saturday:
Dozen Eggs $1.88
Janes Pub Style Chicken $4.99
No Name Butter $2.99
PC Bacon $3.99
Wonder Bread $1.99
Royale Bathroom Tissue $4.99
6pk Coke or Pepsi $2.49
Royale or PC Paper Towels $4.99
Dove Body Wash $2.99
Colgate Toothpaste or Brushes .88
Keep in mind that for most of these items the limit is four, and in some cases like the eggs the limit is two. You are still able to purchase items over the limit, but you will pay an increased price.
On Sunday, June the 16th, get a $20 Shoppers Drug Mart Savings Card when you spend $75 or more on nearly anything in the store. The savings card does have an expiry date, unlike an actual gift card, so be sure to use it before it expires if you do this promo.
Click here to view the Shoppers Drug Mart flyer valid June 15th – 20th.