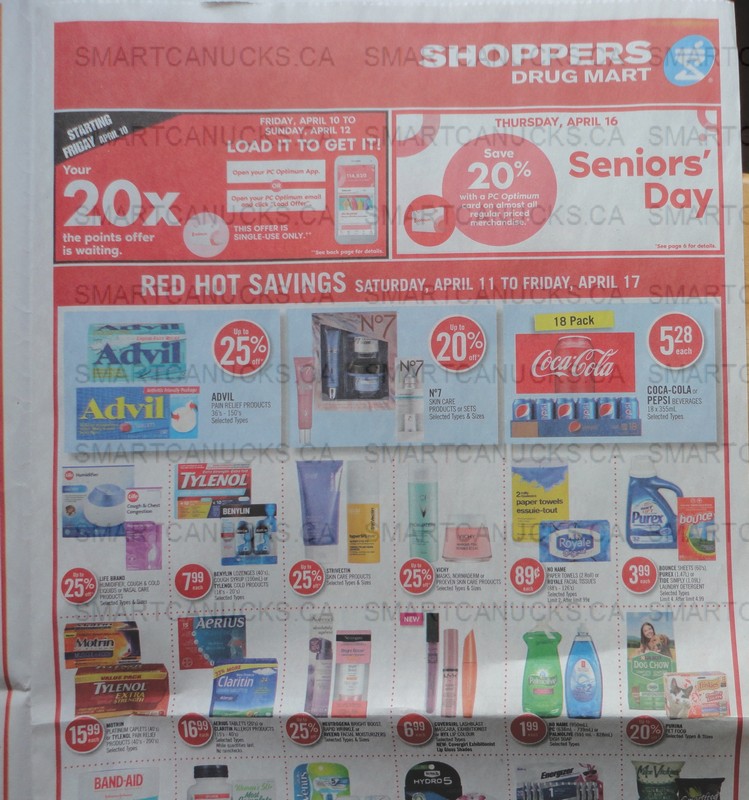 From Friday, April the 10, to Sunday, April the 12th, get 20x the point at Shoppers Drug Mart Canada when you spend $50 or more, and use the loadable offer that will appear in your app.
There is a three day sale happening Saturday, Sunday, and Monday, and here are some of the offers that are included:
Carnaby mesh bag of chocolate Easter eggs or bunnies 3/$5
Lindt Bunnies 2/$8
6 Pack Coke or Pepsi $2.49
Lay's $1.99
Christie Cookies or Crackers $1.99
Kraft Peanut Butter $3.99
Wonder Bread $1.99
PC Bacon $4.99
Lipton Cup-A-Soup .99
If you are planning to do the 20x the points offer please keep in mind that it's possible that coupons will not be accepted. You may want to plan to $50 or more without using coupons just in case.
Click here to view the upcoming Shoppers Drug Mart Canada flyer on our forum.