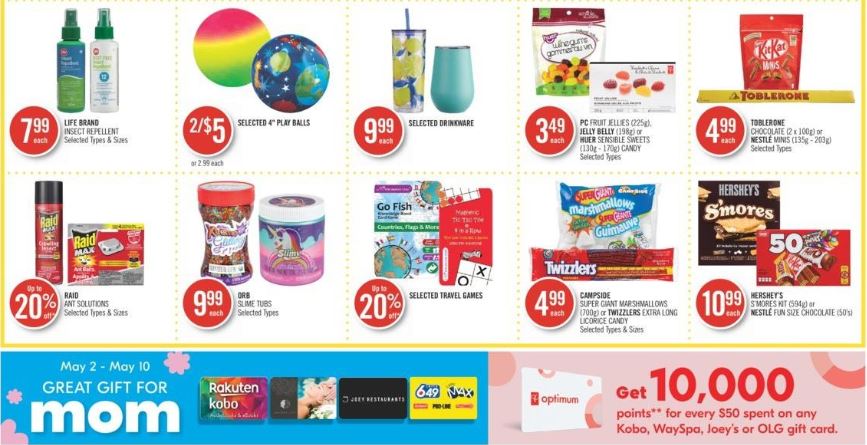 If you were considering getting mom a gift card for Mother's Day which is coming up quickly, Shoppers Drug Mart Canada has a PC Optimum points offer this week, which is valid until the 10th of May.
With this offer you will receive 10,000 PC Optimum points for every $50 that you spend on Kobo, WaySpa, Joey's, or OLG gift cards. Of course some of these gift cards will not be able to be used right away, so that may be a consideration.
Unlike most other PC Optimum offers, gift card offers do not typically post to your PC Optimum account right away. The points that you will receive from this offer will take two to four weeks to appear in your account according to the fine print, so be sure to keep your receipt until you see those points posted, in case you need to contact customer service.
Click here to view the current Shoppers Drug Mart Canada flyer.