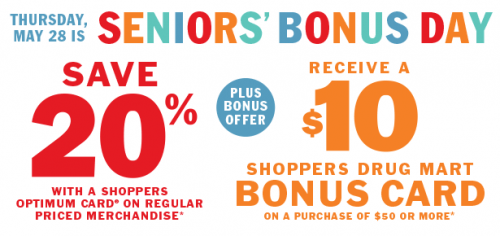 Shoppers Drug Mart Canada will be hosting a Seniors' Bonus Day this Thursday, May 28th where seniors will be granted an extra 20% off when they shop using their Optimum Card. The discount will only be on eligible products that are also being sold at regular price. The items that will not qualify for the 20% off, even if they're regular price, are:
prescription purchases
products with codeine and insulin
non-pointable items
tobacco products
prestige cosmetics and prestige fragrances
stamps and passport photos
lottery tickets, event tickets, transit tickets and passes
electronic gift cards, prepaid phone cards
and Shoppers Home Health Care locations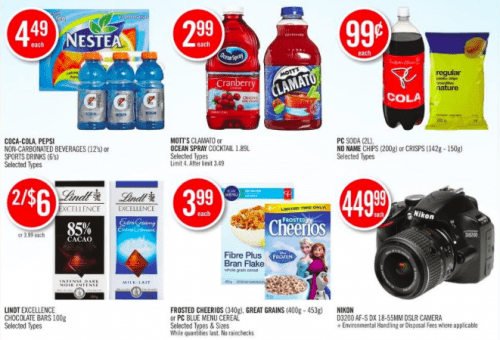 In addition to the 20% off seniors' day, Shoppers will also be offering customers that spend $50 or more, on eligible products, a $10 Shoppers gift card. This gift card will be valid for use until June 18th, and there will only be one card per customer allowed.