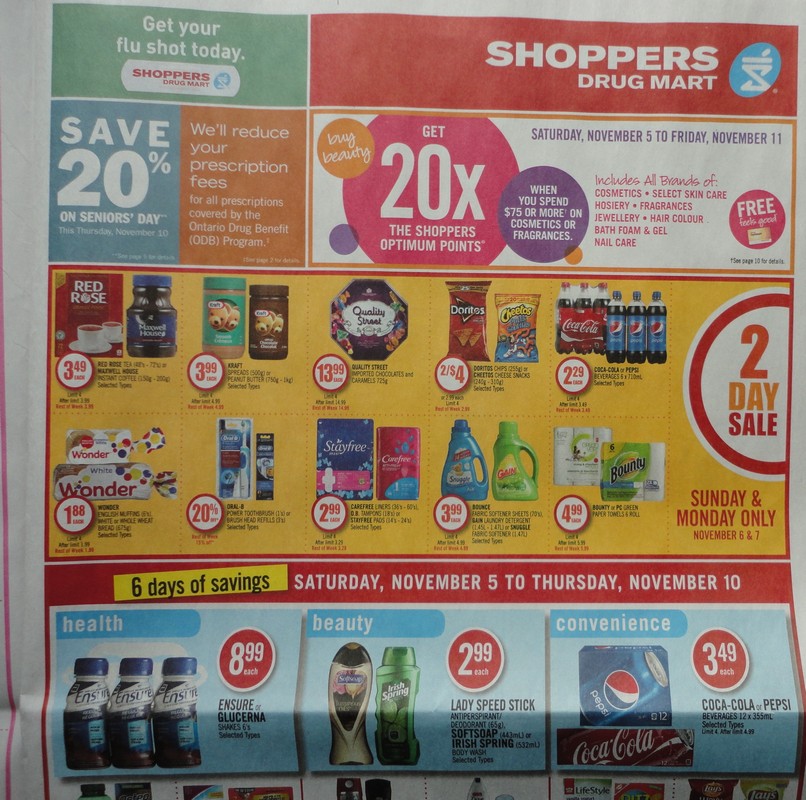 The promotion for the upcoming Shoppers Drug Mart flyer valid November the 5th to the 12th, is 20x the Optimum Points when you spend $75 or more on cosmetics or fragrances all week long.
This is not everyone's favourite promotion, but it may be time to get that Christmas shopping started, and this would be a great opportunity. If there are any fragrance or cosmetics gift sets that you need to pick up, next week is the time to cross those off your shopping list, and collect 20x the Optimum points on your purchase.
There is also a two day sale this week, valid on the Sunday and Monday, November the 6th and 7th. Below are some of the items on sale on these two days:
Wonder Bread $1.88
Stayfree or Carefree $2.99
Snuggle or Gain $3.99
Bounty Paper Towels $4.99
Doritos or Cheetos 2/$4
Quality Street Chocolates $13.99
There is also a gift card promotion for this week. Spend $200 or more on two different gift cards, and receive 8000 bonus Optimum points.
Click here to view the Shoppers Drug Mart flyer valid November 5th to 12th.