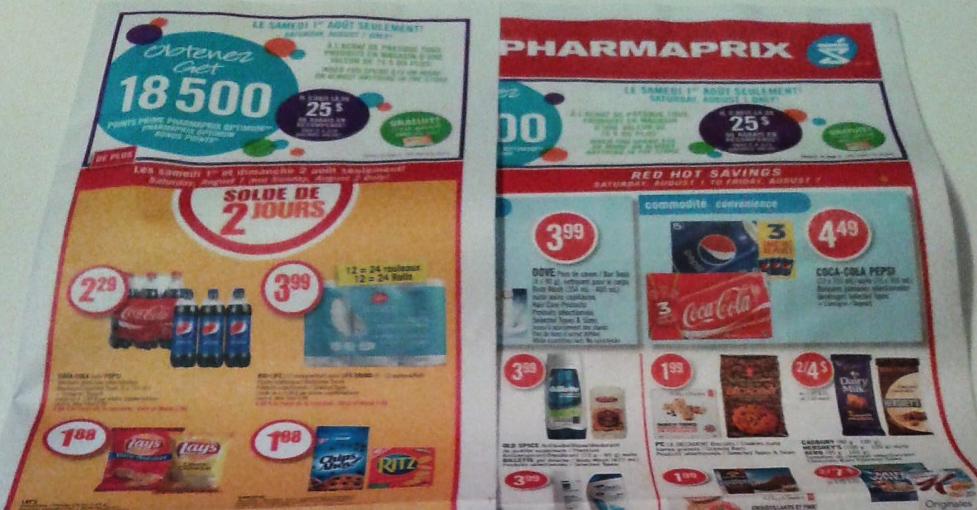 If you are still building your Optimum points after the recent redemption, you may be pleased to see that there is an Optimum offer for next Saturday.  Spend $75 or more on almost anything in the store and earn 18,500 bonus points.  Since there is an offer showing, hopefully we will all receive the usual personalized coupons this week.
Some offers you may want to check out while shopping next week:
Gain/Fleecy $3.99 (2 day sale)
20x Optimum points on Gosh and Quo cosmetics
10x Optimum points on  select Always or Tampax
20x Optimum points on No7, Eucerin, Gold Bond, Nip+Fab or Yes To… skincare
Select Quaker or Post cereals 2 for $5
Alcan foil, Vim or Palmolive $0.99
Click here to view Tioma's flyer sneak peek of the Pharmaprix flyer.  We will hopefully have a sneak peek of the Shoppers Drug Mart flyer on Tuesday, but they are usually very similar if you want to start your list.