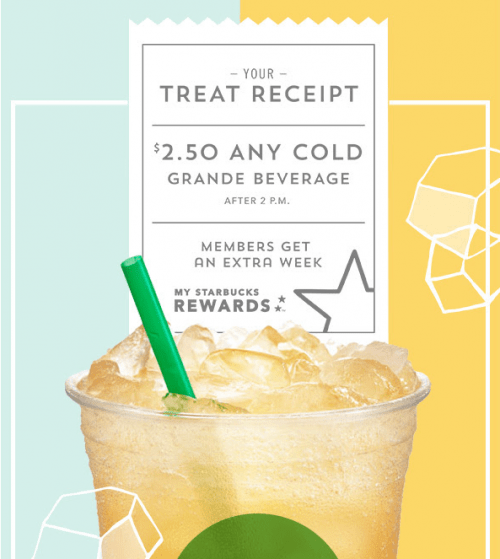 Cool off on your way home with Starbucks' latest treat receipt offer.
Keep your receipt from your morning coffee, or even lunch – anything before 2pm and use that receipt to get a grande cold drink for just $2.50 later that same day.  Choose from any handcrafted Grande cold beverage  including Teavana Shaken Iced Teas, Teavana Sparkling Tea Juice (in participating stores), Frappuccino blended beverages, Starbucks Refreshers beverages, or iced coffee for $2.50 when you show your receipt after 2pm.
Drinks may be subject to tax and this offer ends on August 9th.  If you are a Starbucks Rewards member, you get an extra week, until August 16th to take advantage of this offer.
Click here to see all Starbucks drinks or to join Starbucks Rewards (you will need to pick up a gift card in a Starbucks location).