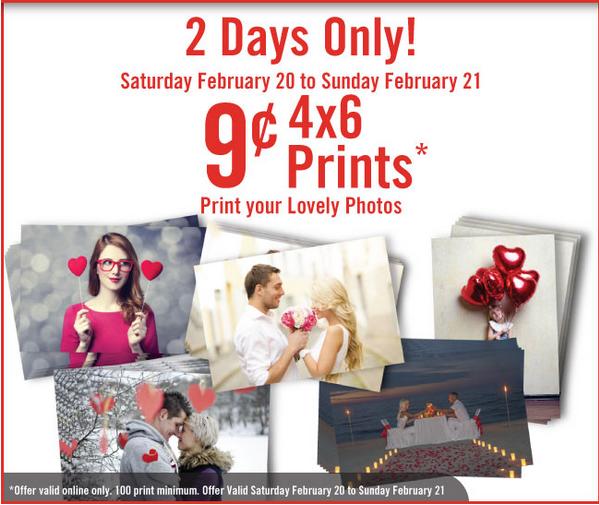 Most of us probably have a large amount of photos that we keep intending to print but never get around to. This weekend, Shoppersphoto.ca has a great deal on 4×6 prints, making it the perfect time to finally print those pictures.
This weekend only, February the 20th and the 21st, upload your photos to Shoppers Drug Mart Canada's online photo service, and order 4×6 prints for just 9 cents each. This offer is valid online only, and the only catch is that the minimum order for this offer is 100 photos. When ordering online they usually take about a week to arrive in store for pickup, which is no additional cost. You will earn Optimum points on your purchase when you pay for them in store, so while you will not receive them in time for the 20x the points event this weekend, you can pick them up on a day when you have a personal offer that you can use and earn bonus points on them as well!
Click here to visit Shoppersphoto.ca.