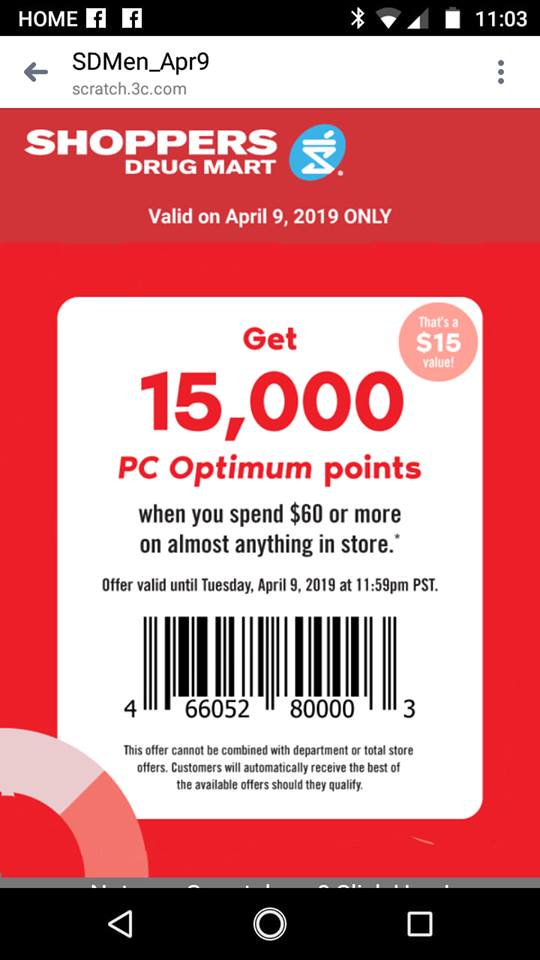 The Tuesday text offer from Shoppers Drug Mart Canada has arrived, and today only, April the 9th, get 15,000 PC Optimum points when you spend $60, and present the text offer, or a screenshot of the text offer shown above.
15,000 PC Optimum points in return for spending $60 is 25% back, so this offer is not quite as good as 20x the PC Optimum point, which is 3o% back. Unless you really have to pick up enough to spend $60, or there are particular sale items youhave in mind this week, you may be better off waiting for a personal offer of 20x the points, and waiting to see what the promotions for next week will be.
Remember, you will not get this offer if you redeem, and this offer will not combine with other offers, like the other text offer of 10,000 PC Optimum points when you spend $25 on Eater items. In this case, only the better of the two offers will apply.
Click here to view the Shoppers Drug Mart Canada flyer for the week.