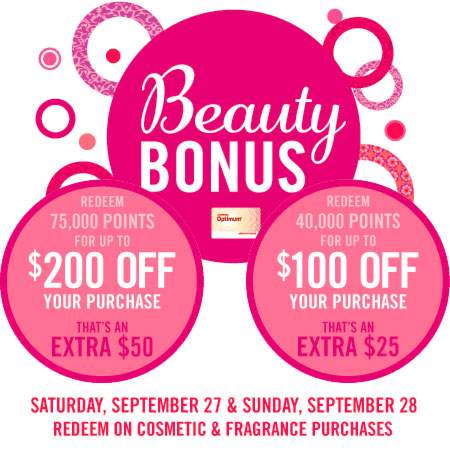 Have you been saving up your Shopper's Optimum points for a big splurge on cosmetics or perfume?  Then you're going to want to cash those in this weekend.
This Friday and Saturday only you can redeem 40,000 points for $100 worth of beauty products or 75,000 points for $200 worth.  Normally those point totals would net you $75 and $100 respectively, so you're definitely getting a nice little bump on your spending spree.
Items that qualify?  Make-up, nail care, hoisery, facial skin care, fragrances, jewellery, bath foam and gel, and hair colouring.  Happy shopping!