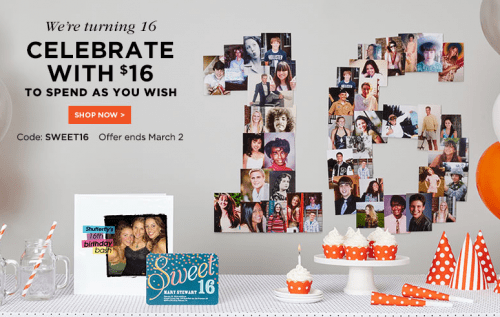 As you may already know, Shutterfly Canada is celebrating its 16th birthday and as a gift to you, not only do you get $16 to spend on anything you want but you also get a free gift! There are three free gifts to choose from including a reusable shopping bag, a laminated placemat, and a mouse pad. To get your free gift, simply enter the promo code PARTYGIFT at checkout!
One free gift per address and shipping costs apply.
Click here to get this deal from Shutterfly Canada.