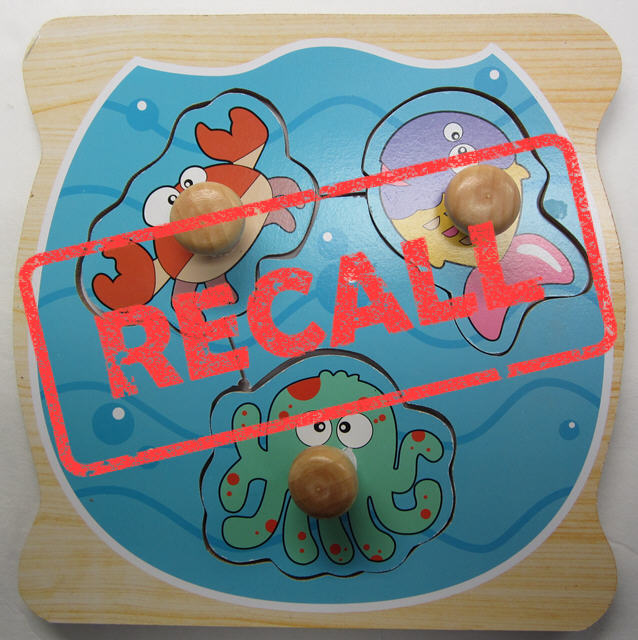 Dollarama Canada has recalled its Wooden Easy-Grab Puzzles for a choking hazard! The three-piece puzzle themes that are being recalled are the farm, garden, ocean (pictured above), and jungle themes. The China-manufactured puzzles have wooden knobs on them for easy pick up; however, Dollarama received a report of a knob detaching from the puzzle piece and have therefore issued the recall.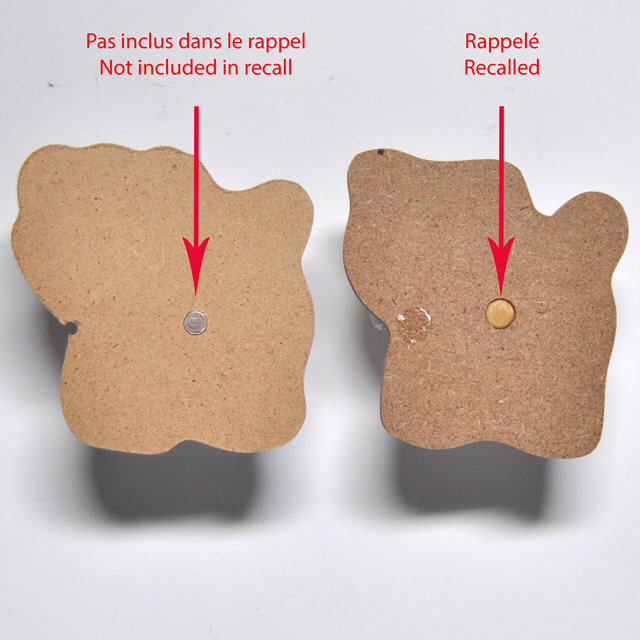 There have been approximately 23,952 puzzles sold in Canada between June 2015 and January 2016. There have been no reports of injuries but if you purchased one of these toys be sure to take the puzzle away and return it Dollarama for a refund (no receipt necessary). Keep in mind that the puzzle pieces with a metal peg at the back are not part of the recall.
Click here to read more about the recall from Dollarama Canada.