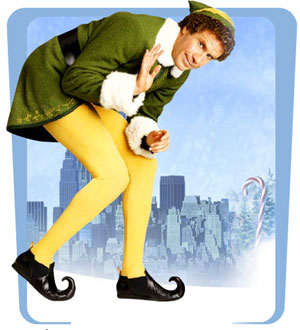 Well tis the last weekend to shop before Christmas!  The malls were crazy today, so many shoppers running around realizing they have to start Christmas shopping lol!
I missed the Christmas countdown the last few days. I feel so busy lately.  I had to go to Kitchener and get my kids passports, shop and oh ya bottle my batches of vino.
Anyways I'm wondering what your favourite Christmas movie is?  I love the movie Elf but I also really love National Lampoon's Christmas Vacation.  I look forward to hearing what your favourite(s) are.
* Well my tummy just turned. I was looking up images of Elf and came across a tutorial on how to make your ears into elf ears. I mean literally change them. Ew. Don't click the "elf ears" link unless you seriously want to see*