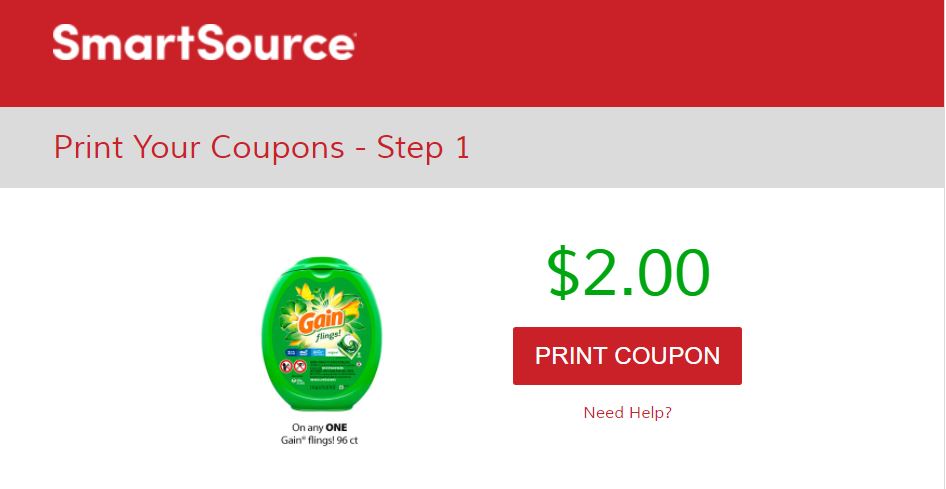 For those of you who use Gain laundry detergent, you may be happy to know that there is a new hidden SmartSource printable coupon currently available.
The coupon, which can be found by clicking the link below, is valid for $2 off the purchase of Gain Flings in the 96 count tub.
This 96 count tub is currently on Rollback at Walmart Canada and is priced at $22.47 this week, making it just $20.47 with the coupon. It is $22.99 at Zehrs and Loblaws, and Fortinos this week, which might be a better deal if you also happen to have a points offer for Gain.
You can get two prints of this coupon per browser, and for more prints you can open the link in a new browser.
Click here to get your coupon for $2 off the purchase of Gain Flings 96 count.