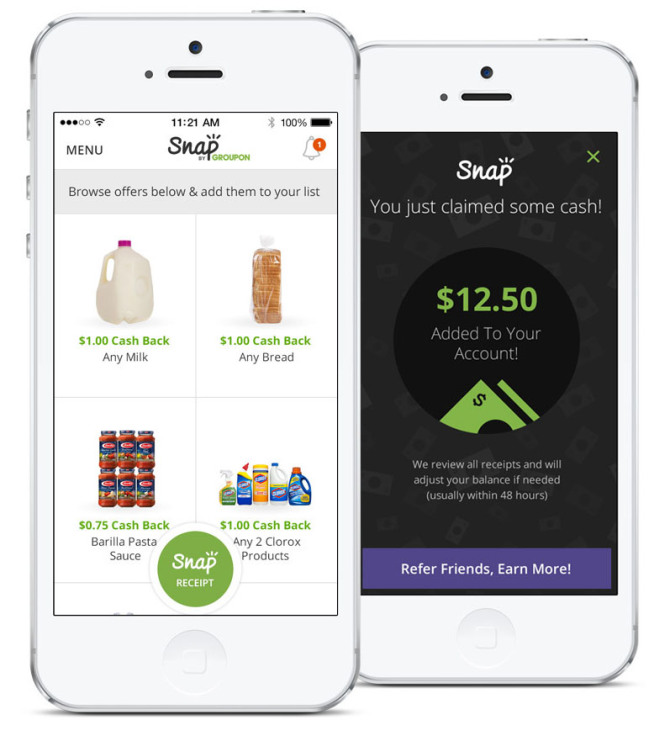 Many of us were worried about the future of SnapSaves when Groupon bought it and it looks like some of those fears have come true.  Groupon announced today that they are ending the product cashback system and will use the app instead to offer coupons from their website for specific retailers.
If you have at least $20 in your account, you need to cash out by the end of the month.  If your balance is under $20, they will round it up to the nearest $5 and pay you in GrouponBucks to be used by September 1st on a Groupon offer.  They will also automatically make a Groupon account for you using the email account in your Snap account if you do not have a Groupon account under that email.  To opt out, check for an email from them and click the Opt Out link by February 29th.
Do you have enough to cash out?  What do you think of these changes?