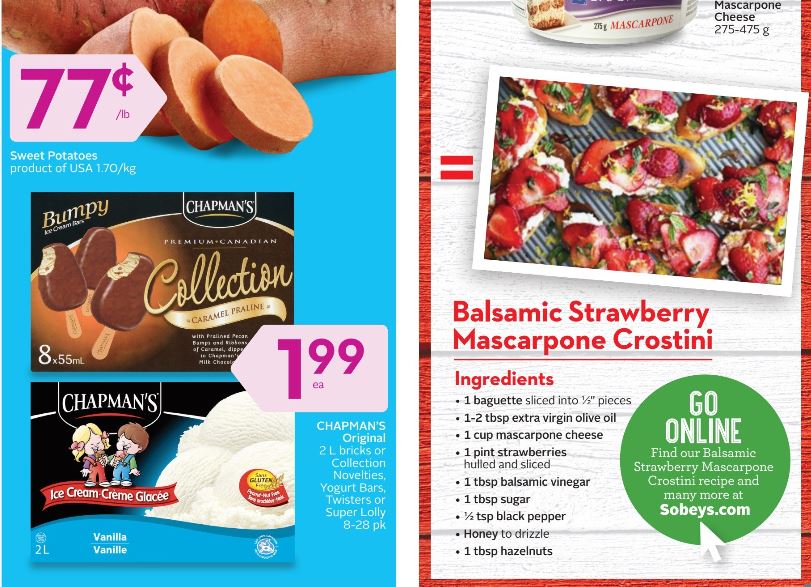 This Saturday, April the 20th, get two free Chapman's products after coupon from Sobeys Ontario. As part of a two day sale, Sobeys has Chapman's Original 2L brick ice cream, Collection novelties, Yogurt Bars, Twisters, and Super Lolly on sale for $1.99, One of the two sale days was yesterday, but day two will be tomorrow.
If you have already received your requested mail out coupon from Chapman's this year, you can use this coupon and pick up two of these item for free! The coupon is valid for the purchase of $4 worth of Chapman's products, meaning it can be applied toward more than one product up to $4. This is a great way to make the most of this coupon!
If you have not yet requested your coupon from Chapman's, or you are not familiar with this coupon, Chapman's mails out one coupon per year to their customers upon request. There is no specific form for requesting this coupon, nor is there mention of it on their website. However, if you head over to the Chapman's website and hit "Contact Us," you can compose a brief message asking them to please mail you their yearly coupon. It may take a few months so be patient, but you will receive this coupon for $4 off.