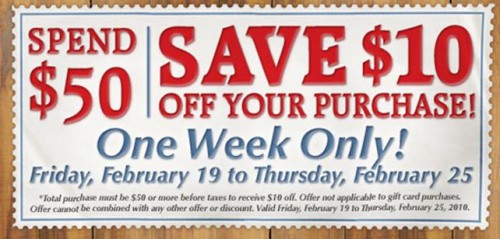 From now until the 25th of February save $10 off $50 at TSC! Not a bad savings. Small print states that the discount  cannot be combined with other discounts or be  used to buy gift cards.
 Not sure what TSC is? TSC is  a farm supply store but also carries a lot of non farm equipment such as pet food, gardening tools, hardware, work clothing, etc.  There are various locations across Ontario and the parking lot always seems to have lots of customers.
Click here for locations and to view this weeks flyer.