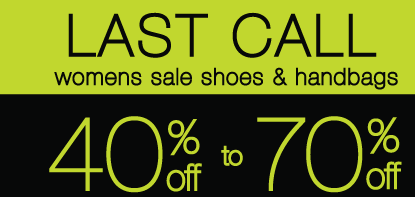 Town shoes like many other shoe stores is having a decent sale right now. Savings of up to 70% off handbags and shoes! Also they have a coupon that is good until March 4th that states "Try on any pair of shoes and receive a complimentary platinum credit." I'm going to say it's safe to assume you collect credits for shoes that you buy there to redeem for dollars off later.
Click here to print your coupon.
Let me know if theres any decent sales in-store if you end up going. I'm a little weary of how good the sale could be because I've been in there before and almost passed out at the prices. A nice positive is that they carry sizes like 5 and 11.