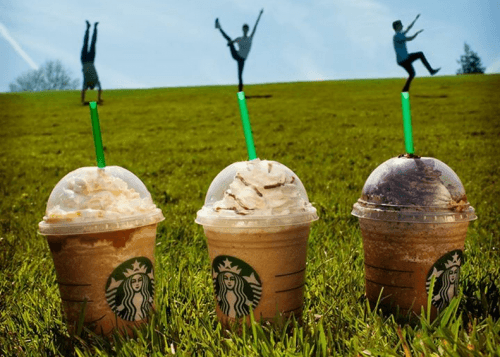 Visit a Starbucks location between 3-5PM from May 1st to 10th and buy a half price Frappuccino and get the feeling of summer!
On top of all of the delicious frappuccinos they already serve, Starbucks is bringing back the Caramel Ribbon Crunch and Mocha Cookie Crumble Frappuccinos as well as introducing a new Cafe Espresso Frappuccino.  The deal includes tea frappuccinos too.
If you plan to take advantage of this offer, use a Starbucks gift card attached to Starbucks Rewards and earn stars towards a free drink too.  Click here to find a Starbucks location.