For today only, Starbucks Canada will be offering their Rewards Members in Canada a chance to pick up a FREE pastry when you purchase any beverage with your registered Starbucks card between 2-5pm today. Starbucks has been running this 'Raise a Cup to Monday' promotion for the month of March, offering a new deal for their members each Monday between the hours of 2-5pm.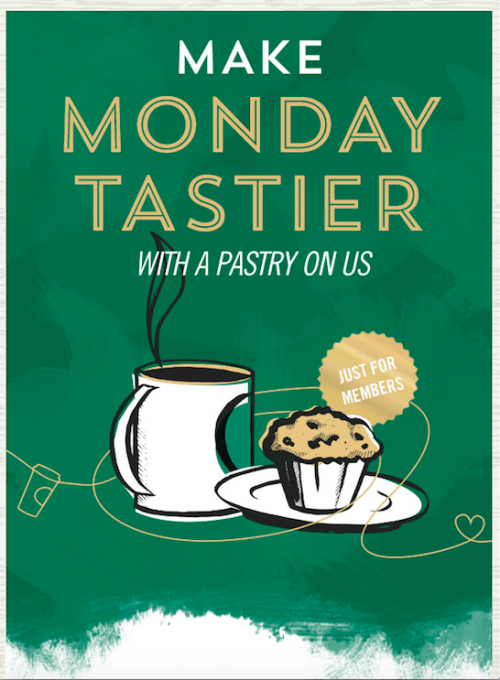 Signing-up to become a Starbucks Rewards member is easy, simply follow this link and register your Starbucks card (which you can pick up at a local Starbucks cafe) and reload a minimum of $5 onto your card and you can begin qualifying for these freebies and bonuses. Even if you just use the card for this month to receive the next two offers, you'll still be saving yourself some money (as the pastries at Starbucks do not come cheap!)
You will not be able to use the free pastry offer today on breakfast sandwiches, but other than that everything is fair game. I'd suggest trying out one of the new pastries from the Starbucks La Boulange lineup, as I hear they are quite delectable.
Click here to find the nearest Starbucks cafe to you.