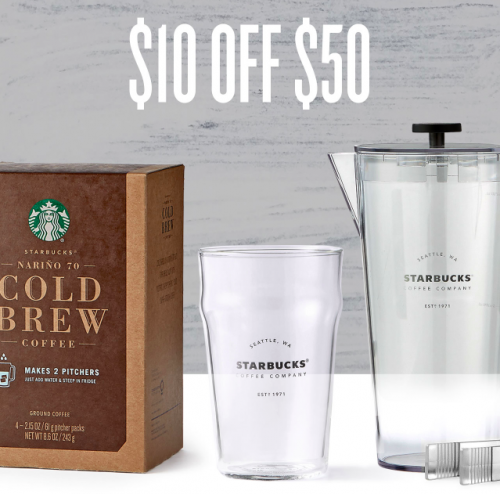 Starbucks Store Canada is giving online shoppers the chance to save a little extra off on their bigger purchases. From now until July 17th, when you spend more than $50 at the Starbucks Store you can save $10 off on your order. Be careful to note that this offer is not for orders that are $50 and more, but specifically for orders that are more than $50. So if you spend $50.01, you will qualify, but if you spend $50 exactly you won't!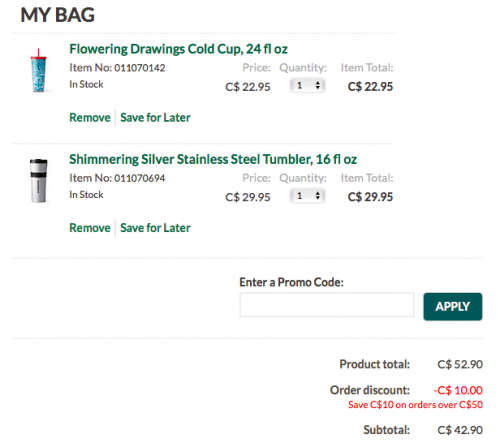 I personally have been wanting to update both my cool drink and hot drink carriers, and so decided to use this offer as a great opportunity to save on those purchases. This Flowering Drawings Cold Cup, 24 fl oz is normally sold for $22.95 and this Shimmering Silver Stainless Steel Tumbler, 16 fl oz is normally $29.95, which would bring the total of the two to $52.90. But with the extra $10 off offer, the total of the two would be brought down to just $42.90.
Starbucks offers FREE shipping on all orders that are $75 or more.
Click here to begin shopping at the Starbucks Store Canada.