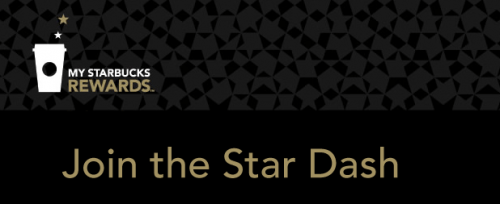 Join the Starbucks Rewards Star Dash, now through May 28th, you can earn eGift cards when you earn stars on your Starbucks Rewards card.
Collect 10 stars and get a $5 eGiftCard
Collect 20 stars and get a $10 eGiftCard
You must register your card for the promo here if you want to earn a gift card.  You only earn a star per transaction, so if you are buying several drinks and it is not crazy busy, pay for each one on your Rewards card separately.