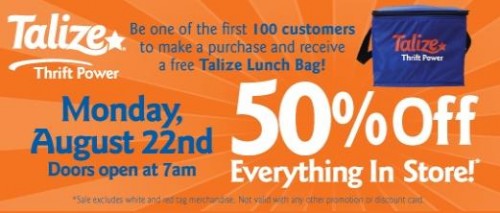 Talize stores are at it again having another huge 50% off sale! Doors open at 7am so be sure to get there early – plus the first 100 customers will receive a FREE lunch bag upon making a purchase of any size.
I love Talize … in fact I love it so much I now refuse to step foot in our local Value Village… whose prices are going up, up, up and cleanliness is going down…
In any case, if you have a Talize in your neighborhood be sure to check this one out.