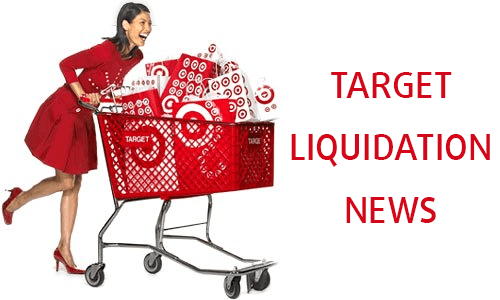 For those of you waiting for Target's liquidation sales, you do not have long to wait!  While Target have chosen a liquidator (awaiting court approval), leaked memos show that they expect huge sales to start this Thursday – even if the liquidator has not been approved at that time.
The memos state "we expect Thursday sales to double compared to a normal Thursday" and "Thursday will be like Black Friday".  Some of this is likely due to the news breaking that the liquidation has started, we have all seen the pictures from people who have recently visited Target for the first time looking for sales after the news broke even though the liquidator had not yet been appointed.  However, some will also be due to the actual sales.  The memo also says that they will start marketing the sales soon, even though they have previously said that no more flyers will be printed.
A forum member who works at Target also mentioned that many stores are getting trucks of new items, including the plus size clothing that was promised last year and spring lines – and it will go on sale too!
If you visit Target on Thursday or later, be sure to let us know what bargains you pick up!