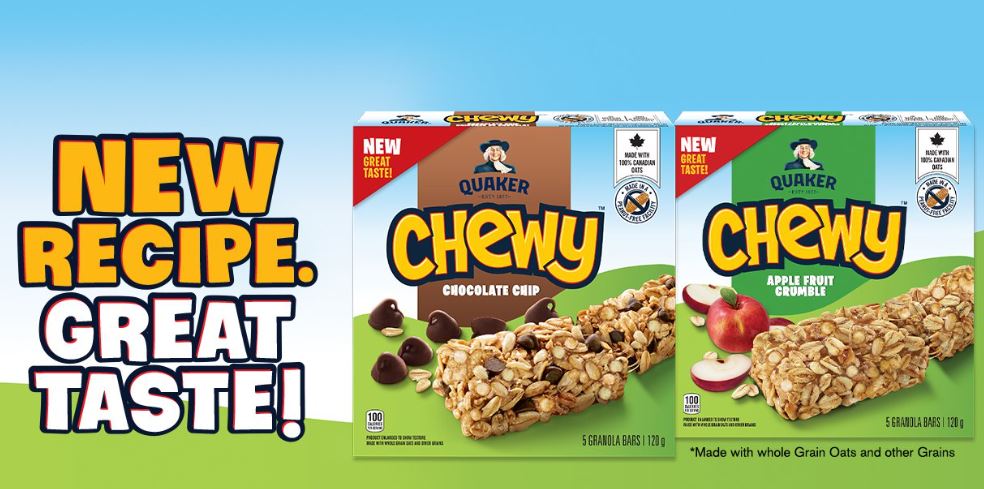 Tasty Rewards Canada is currently offering free samples of Quaker Chewy bars! This is the first free sample offer that we have seen from Tasty Rewards, and to see if you qualify for this offer you can get started by clicking the link below.
Not everyone will be chosen to receive this free sample, but you can see if you qualify by answering the required question, which is whether or not you have children between the ages of 4 and 12 in your household. I'm going to guess that if you answer no you will be told that you don't qualify, so I would answer yes if you want to receive this one.
You will then to sign in to your Tasty Rewards account, so if you aren't registered you will have to sign up.
Click here to get your free sample Quaker Chewy Bars from Tasty Rewards!