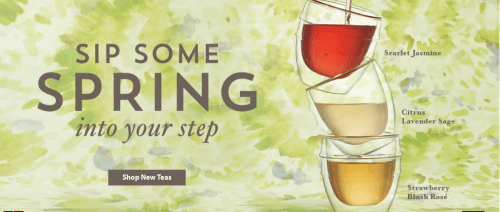 Teavana Canada has a few great offers on right now that will save you on your favourite teas and tea accessories! Head online to Teavana and save an additional $10 off your purchase of $60 or more with the promo code SAVE10TEA. Not only that, but you can find great deals on clearance items for up to 50% off.
Head over to Teavana and find great great deals on their flavourful and fragrant teas. This Chocolate Banana Foster Herbal Tea normally sells for $7.99/ 2oz, but you can purchase it now for just $3.99/ 2 oz. With the blended flavours of rich chocolate, creamy caramel and ripe banana, as well as notes of apple, pineapple and rose hips, you'll be sure to love every sip of this tea.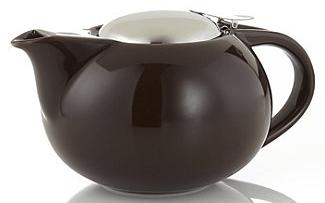 Blend your favourite teas in this Cocoa Porcelain Teapot from Teavana. Originally sold for $29.95, you can now purchase it for $14.98. With an included stainless steel strainer, this classic tea pot can hold up to 700mL of tea.
For a limited time only, you can also receive an additional $10 off a purchase of $60 or more when you enter the code SAVE10TEA at checkout. For a limited time, Teavana is offering free ground shipping on all orders over $50, including orders shipped to Canada.
Click here to begin shopping deals online at Teavana Canada.