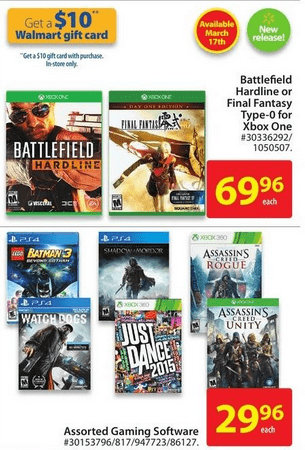 Walmart Canada has great deals on Xbox One and Ps4 game that will make any gamer happy. Head over to Walmart and you could purchase popular titles for Xbox One and Ps4 for only $29.96, or pick up new releases of Xbox One games for $69.96 and receive a $10 Walmart gift card to use on your next purchase.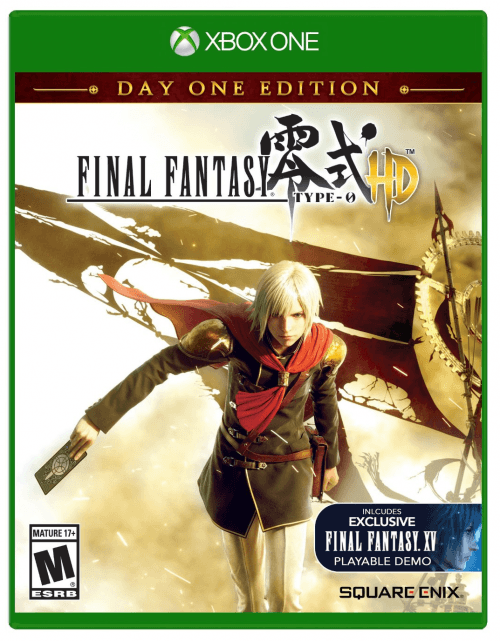 Pick up new titles for the Xbox One such as Final Fantasy Type-0 for $69.96. The newest edition in the widely popular Final Fantasy series takes you to the land of  Orience where you can help the characters on their journey to become the Agito, a legendary figure who will appear and save the world from Tempus Finis, an apocalyptic event that will destroy Orience. Not only can you find great deals on new games such as this, but select games are eligible to receive a $10 Walmart gift card that you can use towards your purchase.
You can also find great deals at Walmart on popular titles for PS4 and Xbox One for as low as $29.96. Pick up titles like Lego Batman 3 for the PS4. Help Batman, Robin and the Justice League save Gotham and the world when the Green Lantern Corps is ambushed and brainwashed by the evil Brainiac. Even though the animation looks like it's for kids, the humor and plot is popular with adults everywhere.
These deals are only available until March 18, 2015 or while supplies last. The $10 gift card is available for limited time only with select games in store. Other conditions and restrictions may apply.
Click here to view deals on games at Walmart Canada with the SmartCanucks flyers.