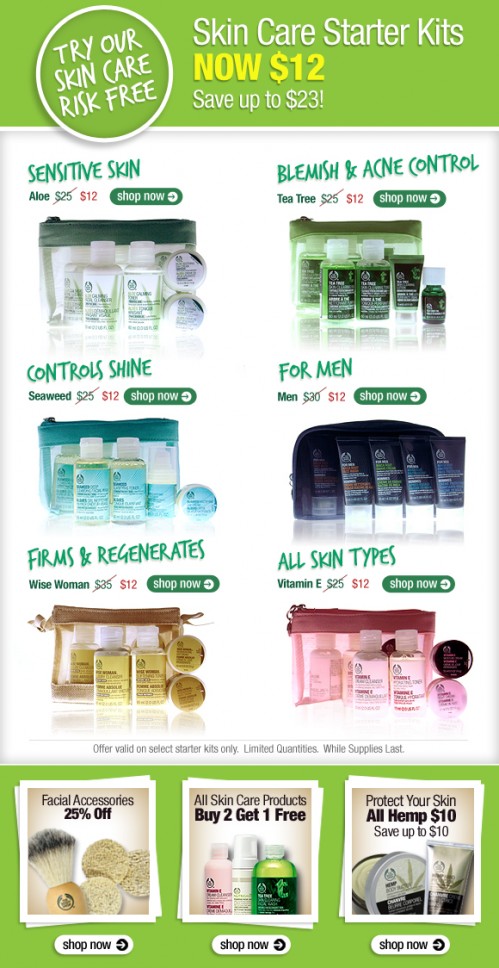 Here is a great sale for anyone wanting to try The Body Shop's skincare line. Save up to $23 on any of the following skincare starter kits:
Aloe – Sensitive Skin
Tea Tree – Blemish and Acne Control
Seaweed – Controls Shine
For Men
Wise Woman – Firms and Regenerates
Vitamin E – All Skin Types
If you're a March baby, don't forget to pick up your Love Your Body birthday gift! Other sales going on include 25% off facial accessories, buy 2 get 1 free on all skincare, and $10 all hemp products. Definitely worth checking out as well!
Thanks to hogama for posting this great deal!