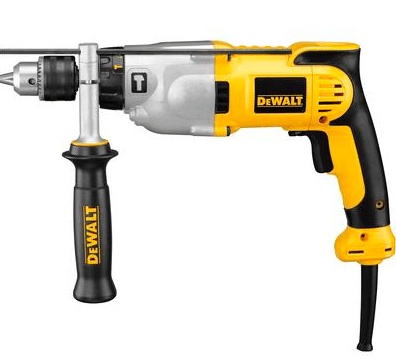 The Home Depot Canada's deals on tools recently have been making every other tool retailer pale by comparison, especially right now with their two hot offers on a Black and Decker reciprocating saw and a DeWalt pistol hammer drill being sold for $30 and under.
The DeWalt 1/2-In. 2-Speed Pistol Hammerdrill 10-Amp is currently on sale at the Home Depot for just $24.99, though it is on backorder meaning that you will have to wait 7-10 days for your tool to be shipped (but with these kinds of savings, I'm sure you can afford to be a little extra patient).
This price of just $24.99, though there is no direct comparison on the Home Depot site, is actually quite an amazing deal. On Amazon.ca, the same model was being sold for $179, and Lowe's Canada was actually selling it for $200!

Likewise, the price on the Black and Decker 7.5 Amp Reciprocating Saw is a considerably very hot deal, as it is being sold for just $30. When I did a price comparison on other websites, I found that the average price of this saw normally is between $60-$85, meaning that you would at the very least be saving half off the regular price of this saw.
The Home Depot has already placed the DeWalt drill on back order, so this deal is bound to not last for much longer if this trend continues.
Click here to get all The Home Depot Canada online offers.