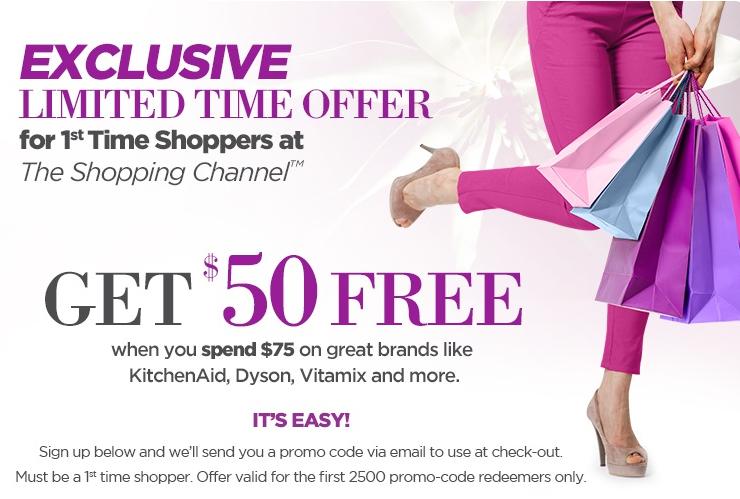 If you missed out on the 5,000 code for $50 off from The Shopping Channel Canada, you have another chance at a similar offer, which still gives you $50 off your purchase, but this time with a minimum spend of $75. First time customers of The Shopping Channel can sign up for a code allowing them to save $50 on a purchase of $75 or more.
The offer is limited to the first 2500 people who register for and redeem a promo code. The expiry date for the redemption of the codes is May the 15th, 2015. The offer excludes residents of Quebec. Please keep in mind that there is a limit of only one promo code per account holder, name, and shipping address, and that The Shopping Channel reserves the right to cancel orders that are not in keeping with this.
Also keep in mind that you will have to pay whatever shipping cost your purchase entails, as the code cannot be applied toward shipping fees.
Click here to register for your code for $50 off a purchase of $75 or more from The Shopping Channel Canada.