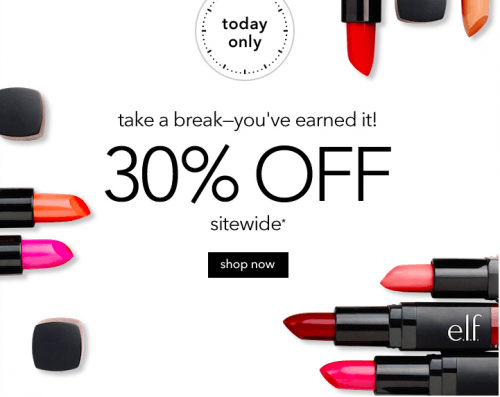 e.l.f. Cosmetics Canada is currently running one of those wonderful tax day sales that we previously spoke so highly of, yet in theirs you must first spend a minimum of $30 to then receive your 30% tax day discount. This tax day sale will only be valid for today only, as it will finish up at 11:59pm PST and to get your 30% off you must also enter in the promo code TAXDAY at the checkout.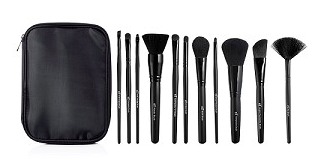 This offer from e.l.f. Cosmetics will exclude new arrivals, Beauty Bundle plans, gift cards and sale items, and will have a maximum discount of $100. I was able to use the TAXDAY promo code on this studio 11-piece brush collection, which was previously being sold for $45, but is now being sold for just $30. With the extra 30% off, the brush collection will be brought down to just $21.
Keep in mind that e.l.f. Cosmetics does not offer free-shipping to Canada on orders that exceed $35, as they do for U.S. orders. Shipping and handling will be $14.95, and you may have to pay taxes and duties on your order upon arrival.