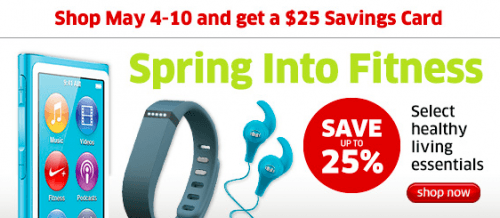 The Source Canada is offering you a wonderful little savings incentive from now until May 10th. When you shop online at The Source, and make a purchase (with no minimum requirement) you will receive a $25 savings card.
This card will be shipped with your order you make online, and it can be used on future purchases that are $150 or more. You will be able to use this card on said purchases between June 1st and June 21st, 2015.
Click here to learn more about the $25 savings card at The Source.