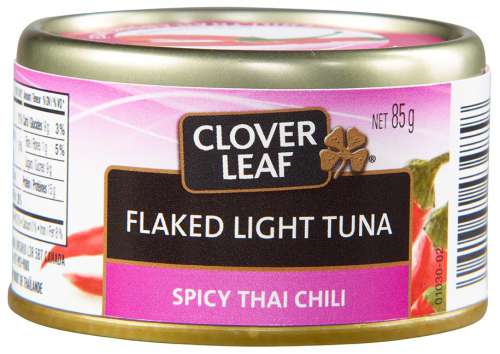 Our very own SmartCanucks SmartSource printable coupon portal has a brand new coupon for you to print this afternoon. This latest coupon is for 75 cents off the purchase of any 85g tin of Clover Leaf Flavoured Light Tuna. These are the smaller tins that you often see on sale for 99 cents. A great deal at just 24 cents with this high value coupon!
This is a SmartSource printable, and so you will be limited to two prints per computer. If someone could be so kind as to let us know the expiry date of the coupon in the comments, that would be fantastic. I only eat the white tuna so I will pass on printing this one!
Click here to get your coupon for 75 cents off the purchase of Clover Leaf Light Flavoured Tuna.