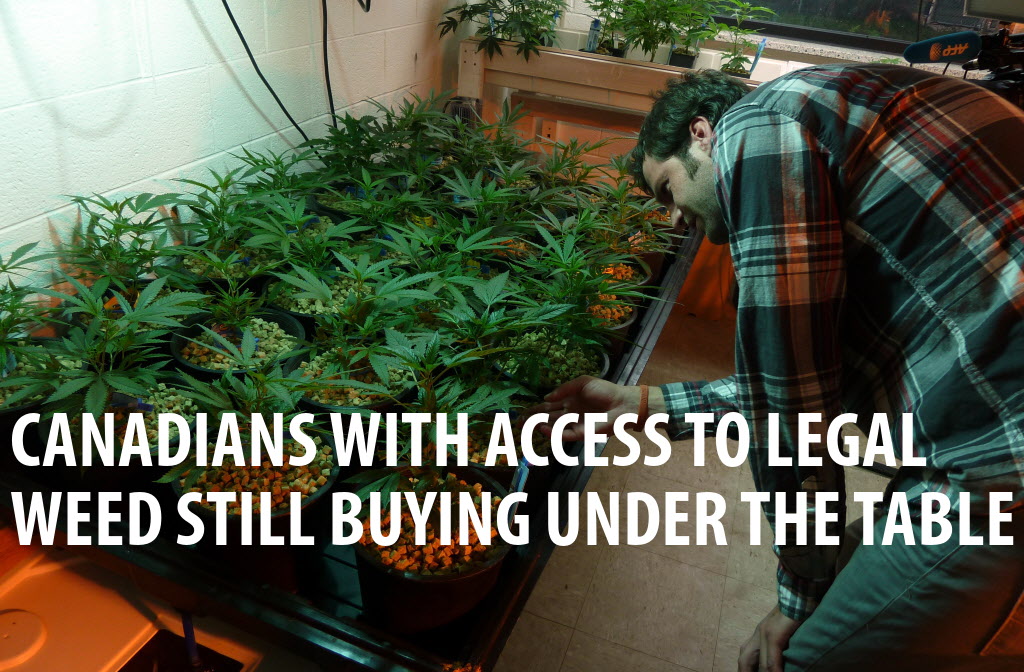 Across the southern border, millions of Americans are gaining access to legal marijuana for the first time in decades. Though it remains illegal at the federal level, having been classified in 1970 as a "Schedule 1 substance", most states now have legalized some form of marijuana, and many will vote on additional deregulation this year. Although the US government's official stance on cannabis is that it is both highly addictive and without any medicinal value, that view has not been credible for ages, if indeed it ever was. Enforcement of cannabis laws in the US, as in Canada, has been quite sporadic of late.
Here in Canada, though, the conflict around marijuana sales is a little different. Instead of worrying about arbitrary borders turning a legal medicine into a felony offense, Canadians are facing a more traditional consumer's dilemma: "Which stores should we patronize?"
Although Prime Minister Trudeau and his Liberal party have vowed to legalize cannabis for recreational use, that legislation is still in its infancy. In the meantime, so-called "compassion clubs" are continuing to operate in a quasi-legal, deregulated market that allows expansive product lines and minimal markups that the burgeoning legal cannabis industry simply can't match. And dispensary operators are taking notice.
Licensed producers, who distribute marijuana by mail, note they must comply with rules set by the former Conservative government, increasing their relative costs.

"We're basically competing against a store that buys their product from whoever is growing it in their basement," said Denis Arsenault, CEO of producer OrganiGram.
While established, unlicensed clubs set up storefronts with physical displays and helpful neighborhood "budtenders" at minimal risk of legal repercussions, the corporate competition is, for now, limited to mail order shipments of dried herb. In 2014, HuffPo profiled CALM, a Toronto-area club, whose proprietors were unconcerned about the influx of rubber-stamped competition on the horizon. Their status as medicinal marijuana trailblazers (having opened for business in 1996) would set them apart, they said.
The Canadian Association of Medical Cannabis Dispensaries has laid out a code of conduct for its members that includes requirements to obtain medical documents (not necessarily from Health Canada), enact quality control measures and manage inventory effectively, among other standards.

"We've been just kind of waiting for Health Canada to do the kind of system that we can take part in and that will help our members. We're still waiting for that," said Jamie Shaw, one of the board members of the group.
Today, CALM is still waiting. But some customers are beginning to get impatient.