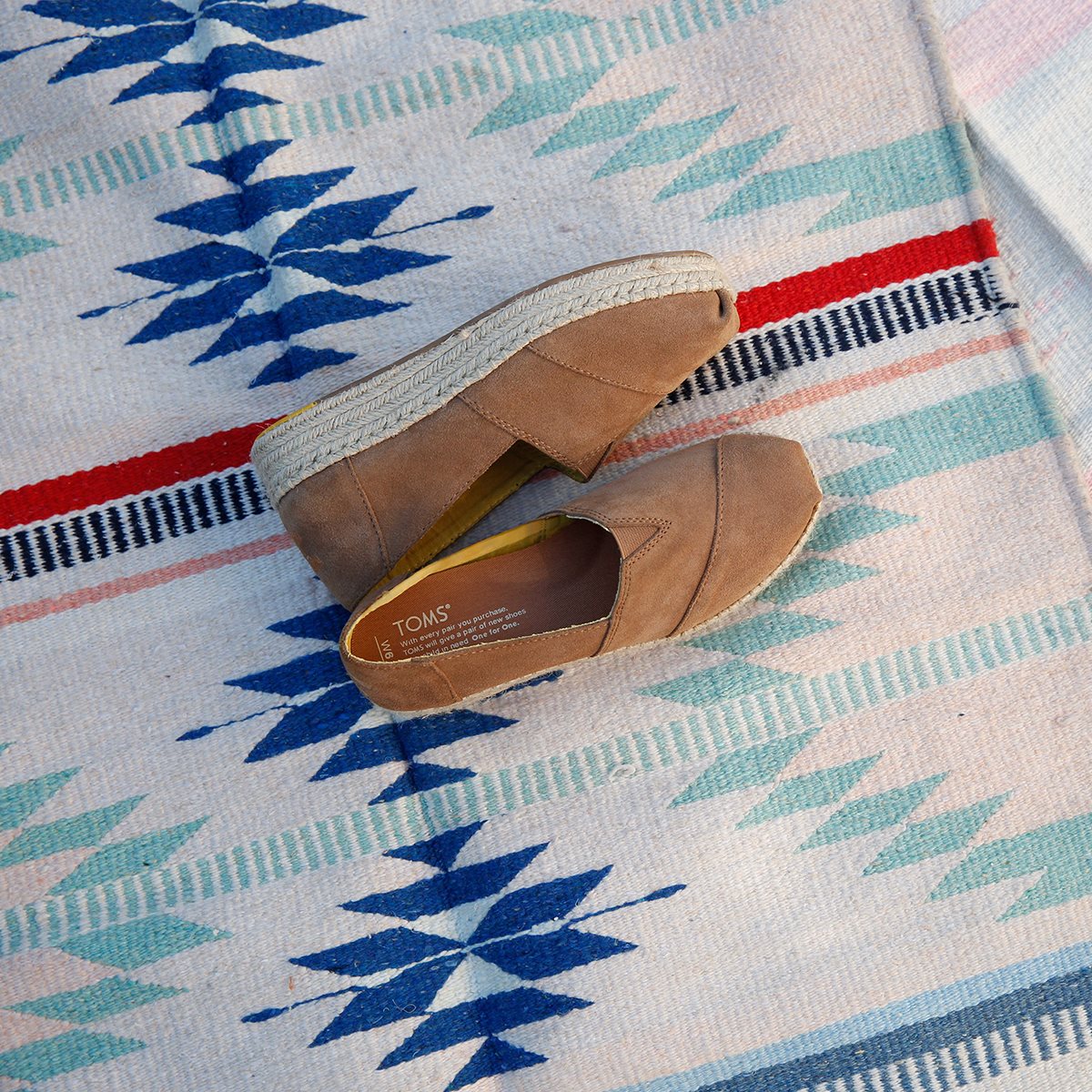 Toms Shoes Canada has just added a bunch of great styles to their sale section, which by itself is usually great news, but what's even better is that these sale items can be used in the promo code offer that Toms is running at the moment where you can save up to an extra $20 off on your purchase!
The promo code offer requires that you spend at least $60 to qualify, and then enter the code, TOMSGIVECA, and you will save $10 off if you have met the $60 threshold. If you spend $120+, however, you'll qualify to save an extra $20 off at checkout.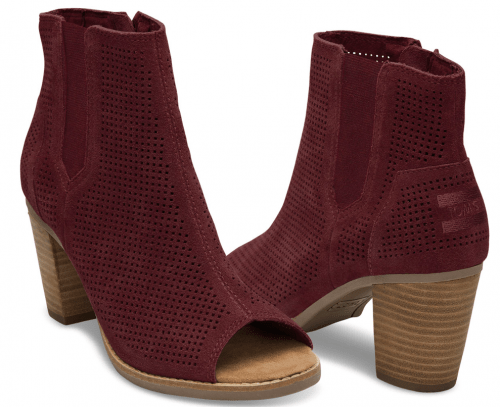 There are a number of great deals to be found in the sale section, but I just picked a couple of what I thought were some of the better ones to give you a sense of just how much you can save in this offer.
These Oxblood Perforated Suede Booties are normally sold for $115, but are right now on sale for just $74.75 (35% off the regular price), while these Black and Pink Boucle Women's Avalon Slip-Ons, which are normally sold for $70, are on sale for just $45.50.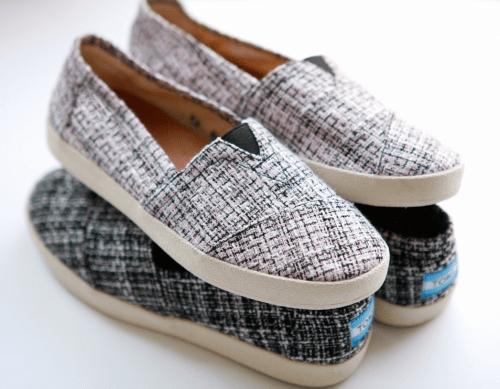 If you were to buy both pairs of shoes, you would come in just above the $120 threshold – $120.25 to be exact. Once you add the items to your cart and use the promo code, GIVETOMSCA, you will save an extra $20 off on your shoes, making your total just $100.25. Normally, these two pairs of shoes would've cost you $185, but today you'll be saving $84.75.
Toms offers FREE shipping on all orders that are $70 or more.