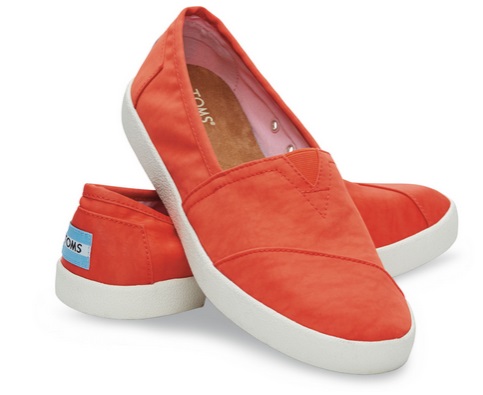 Toms Canada has great deals on right now for Canadian shoppers. Head online to Toms and save $10 off your purchase of $70 or more with the code BREAK. Not only that, but for a limited time only you can enjoy free shipping on all orders with no minimum purchase.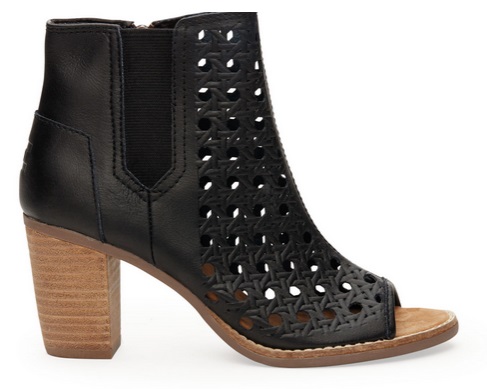 Spring is on it's way, so head online to Toms and purchase a great pair of spring shoes. These Black Leather Basket Weave Boots are great for transitioning between your heavy winter boots, and strappy summer sandals. Sold for $115, you can take off $10 and purchase them for $105. These open toed boots are inspired by the Spanish Mediterranean and are sure to stand out when paired with your favourite skinny jeans or skirts.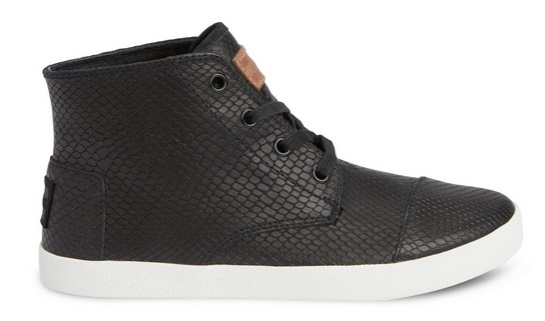 You can also pair this great Toms discount with items in the sale section. These Black Leather Snake Women's Paseo Highs are great for finishing off any casual outfit. Originally sold for $135, they were marked down to $85.50, but you can take another $10 off and purchase them for just $75.50. These great shoes look like your typical sneaker, but with the hidden platform, you can enjoy some additional height, while still maintaining the comfort of a sneaker. Pair them with your favourite jeans for a cool look while on the go.
To claim this discount, just enter the code BREAK at checkout. This deal ends March 13, 2015. This deal excludes handbags. From now until March 31, 2015 you can enjoy free shipping on all orders and Canadian customers won't have to worry about additional duties and taxes.
Click here to shop deals online at Toms Canada.