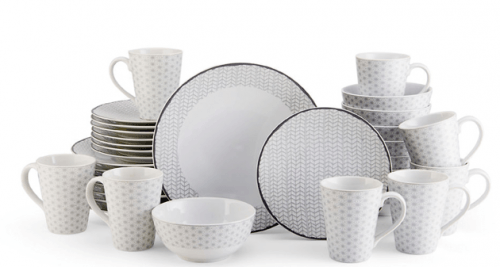 The Hudson's Bay Canada is having a big Home Book sale where select dinnerware, cookware sets, small appliances, and kitchen tools and gadgets are being sold for up to 65% off the regular price. Some of the bigger sale items that are definitely worth checking out, if you're going to buy anything, are from within the cookware sets sale, where you can save up to $680 on a 12-piece set.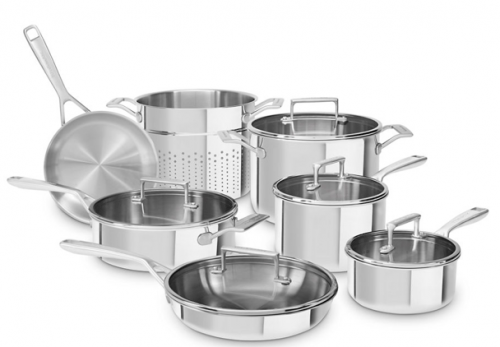 The KitchenAid Tri-Ply Stainless Steel 12-Piece Cookware set is arguably one of the better deals rounded up in the Hudson's Bay's Home Book sale, as it is currently on sale for just $319.99 (though it is normally sold for $999.99). If you're not looking to spend quite that much, then you could also check out the KitchenAid Architect Hard Anodized 10 Piece Cookware Set, which is made of hard anodized steel (twice as hard as stainless steel) and is only being sold for $169.99 (was $839.99). This set is significantly cheaper than the stainless steel set, but there was some complaints by reviewers who used their pots and pans with induction cooking, who claimed that the pans warped after a couple of months of use. Others, however, were quite satisfied with the product, so if you were considering investing in this set I'd suggest doing some extra research beforehand.
In addition to big cookware sets being included in the Home Book sale, the Hudson's Bay is also running several sales on smaller appliances from brands like KitchenAid, Cuisinart, Breville and more. Within the KitchenAid small appliance sale, I was able to find this Architect Glass Bowl Stand Mixer for just $399.99, though it is normally sold for $200 more than this at $599.99.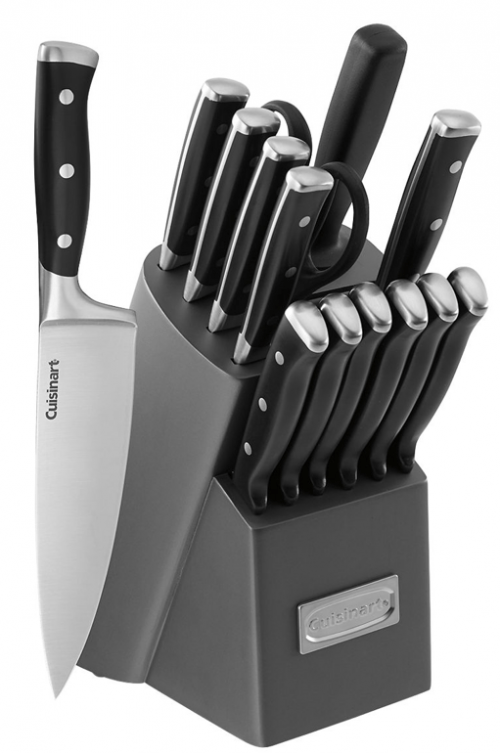 It seems that the better deals in this sale at the Hudson's Bay, which will be ending on March 19th, are to be found on sets of cookware, dinnerware and knives rather than on the individual pieces. For instance, this 15-piece Cuisinart Forged Triple Riveted Knife Block Set is on sale for $77.99 (was $129.99), while a single knife in the Cuisinart sale, like the Classic 7 Inch Forged Triple Rivet Santoku Knife, is being sold for $22.49 (was $29.99).
The Hudson's Bay Canada offers free-shipping on all orders that exceed $99, otherwise it will be an extra $9.95.