TOMS Canada has some great items in its sale section with some shoes being up to 50% off the original price! Feel good about your purchase because don't forget that when you buy a pair of TOMS that the company will give a new pair of shoes to a child in need.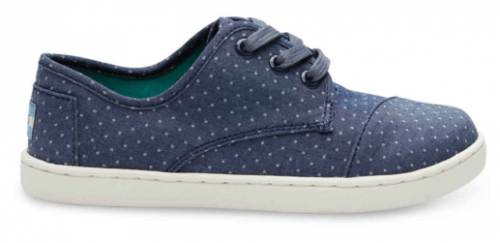 Get these Blue Chambray Polka Dot Youth Paseos for 50% off the regular price. At $24 (was $48), these are a great pair of shoes for kids to run around with and enjoy the day.
These incredibly adorable Picante Woolen Fair Isle Tiny Toms Slippers are 25% off the original price of $35 and cost only $26.25. Comfy and colourful, these slippers are sure to keep you child's feet warm and cozy.
Toms Canada has a Free shipping on orders of $75.