Are you shopping for new school shoes? Do you want them to be super comfortable and still super cute at the same time? Well, Toms Canada has the comfiest, cutest shoes around and they're having a back to school online sale where you can save $5 off a $35 purchase when you use the promo code: SUMMER15 at checkout or you can save $10 off $100 when you use the promo code: TOMSSUMMER at checkout. As a bonus, they have a free shipping on all orders until August 31st!! No promo code is necessary for the shipping deal.
Although sales at Toms are never mind blowing, they're still helpful. I love Toms because I feel like I'm doing something great when I purchase them. They have a "one for one" deal where they give a pair of shoes to someone in need from a different country. They give shoes in more than 60 countries and help restore sight with their sunglasses in more than 13 countries.
Get these super practical brand new men's black paseo mids originally $70 on sale for either $65 if you only buy the one pair or $60 if you buy at least 2 and spend over $100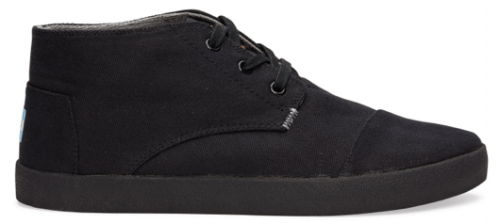 These women's red canvas classic Tom's will always be one of favourites They spice up every outfit and there still super cute, casual and comfy at the same time!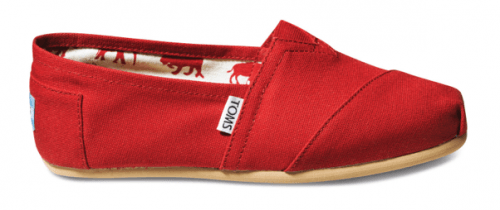 How adorable are these new Yellow White Youth Rain Boots?!?! I just love them. Originally, they're $55 but you can either get them for $50 or $45 if you spend over $100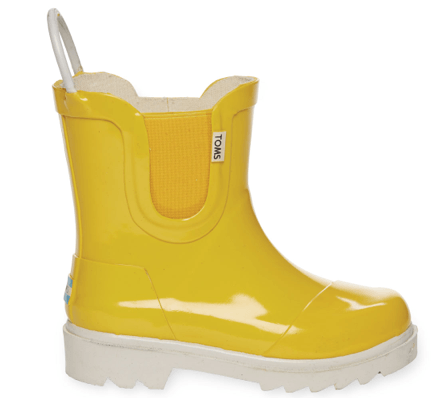 This offers expiry date is not indicated. Remember, Toms offers free shipping on all orders until August 31st!
Click here to get some new back to school shoes at Toms Canada
Also, click here to get all Toms Canada online offers.