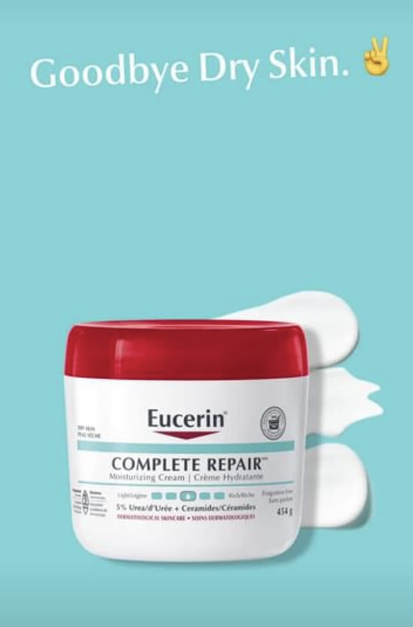 Topbox Circle Canada is giving you the chance to sample Eucerin Complete Repair Moisturizing Cream. To get your sample, click the link below and complete the form with your mailing information.
You might find that you get the message that samples are sold out when you click through the link. Like the Burberry perfume sample that was available the other day, this sample also comes and goes. You can keep trying through the link, or you can look for an ad on Facebook or Instagram with the image above and a button that says, "Get Offer."
This is a 20ml sample, which is enough to allow you to really try the product, and if you are able sign up for a sample you should receive it by mail within 1-2 weeks.
Click here to get your free sample of Eucerin Complete Repair Moisturizing Cream.