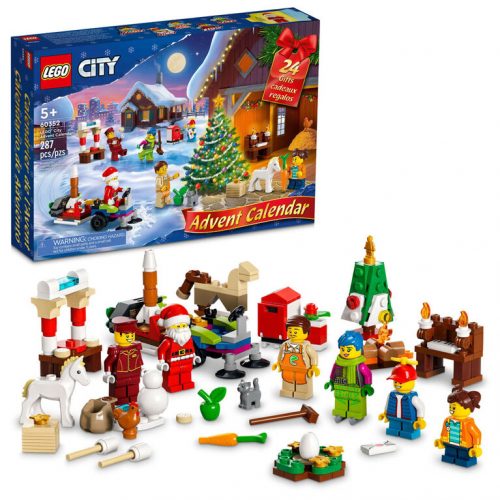 As part of a four-day sale at Toys R Us Canada, Lego Advent Calendars are on sale, and the sale is currently live on the Toys R Us Website. The Lego City Calendar is $18.37, regularly $45.99! There are a few other options available as well. The Lego Friends Calendar is also $18.37, Marvel Guardians of the Galaxy, Star Wars, and Harry Potter are $24.37, regularly $60.99!
If you bought any of these calendars at Costco for $39.99 during their recent sale, you can grab these ones and return the other ones to Costco. You can also purchase these to stash away for next year, because this may be the lowest price you will ever see for these calendars.
Shipping is free on all orders of $49 or more from Toys R Us Canada, or you may be able to choose the Pick-Up In-Store option if the items are in stock at your store. Don't forget to check out the other 4-day sales now live on the Toys R Us website!
Click here to shop Lego Advent calendars at Toys R Us Canada!