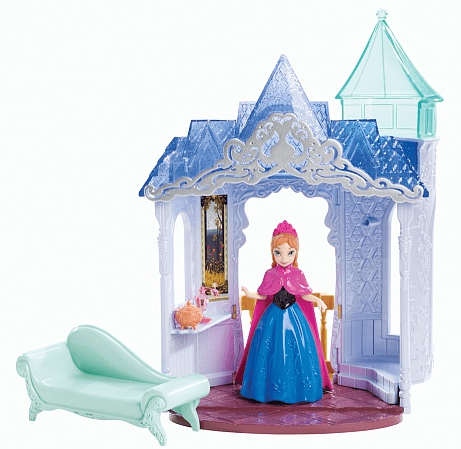 If you're looking to get a head start on holiday shopping, be sure to check out the clearance deals available at Toys R Us Canada. Not only does Toys R Us have a variety of deals available for all ages in the clearance section, but you can also take an additional 30% off clearance items in your online cart, making these deals even better!
Frozen is still a hot toy for kids, so if your little one still can't get enough of the Disney movie, you can save on items like this Disney Frozen MagiClip Flip 'N Switch Castle and Anna Doll. Originally sold for $22.99, you can find it online now for $19.98. Take an additional 30% off in your cart and you can get this toy for only $13.99! This set is currently selling on Amazon for $24.99, so this is a great deal at Toys R Us! This set comes with an Anna doll along with a palace that transforms into different rooms. Anna's chaise can be flipped into a vanity, where she can get royal ready for her sister's coronation ball. Or, kids can turn the castle around to reveal the perfect royal balcony for Anna to stand.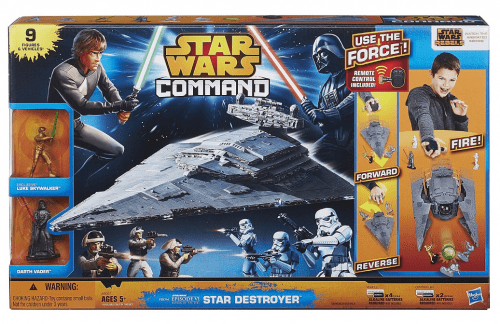 Star Wars fans can play out their own galactic battles with this Star Wars Command Galactic Battlefield Set from Toys R Us. Originally sold for $79.98, you can find it on sale now for $59.98. Take an additional 30% off in the cart and you could purchase this set for $41.99. This additional discount makes the sale better than Amazon's current $50 selling price. This set has 93 figures and vehicles, with forces from both sides of the fight for the fate of the galaxy. You can play with Luke Skywalker and help his forces overcome Darth Vader and the Empire's forces and restore peace to the galaxy. This set includes Rev Up Strikers and Roll Attack Strikers, and you can even launch Snowspeeders, AT-AT Walkers and other vehicles from both sides. You'll need 4 AA batteries and 2 AAA batteries for this set, which are not included with your purchase.
The additional 30% off clearance deal is available online only. No promo code is needed and your additional discount will be taken off in the cart. This offer ends October 31, 2015. Toys R Us Canada offers free shipping on most orders over $49.
Click here to shop deals online at Toys R Us Canada.