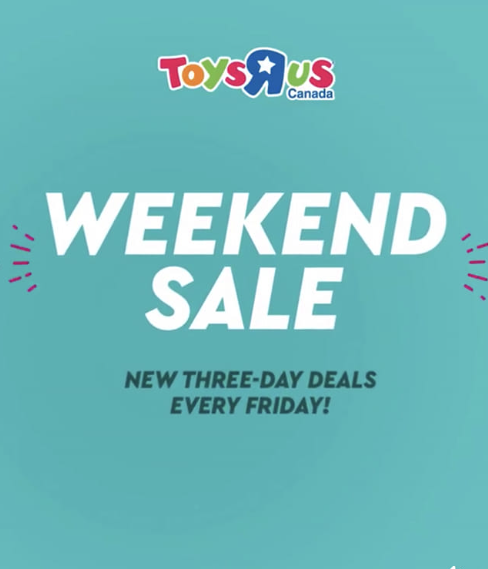 Toys R Us Canada promises great new deals each Friday this month, and there is a new three-day day sale that has started today. You can access today's sale items, valid from the 9th to the 11th, by clicking the link below.
There is a bit of a theme of each week, and this week seems to be a lot of LOL Surprise products, with some Nerf Gun, Lego, Play-Doh, and a few other products included. Here are some of the items on sale and their discounts:
LOL Surprise OMG House of Surprises $230.97 (Was $329.99)
LOL Surprise OMG Glamper Fashion Camper $118.97 (Was $169.99)
Lego Super Mario Adventures with Mario Starter Course $45.57 (Was $75.99)
Play-Doh Crazy Cuts Stylist Hair Salon $15.95 (Was $26.99)
LEGO Jurassic World T. Rex and Atrociraptor Dinosaur Breakout $80.95 (Was $134.99)
LOL Surprise 3-in-1 Part Cruiser Car $49.95 (Was $99.99)
LEGO Super Mario Boss Sumo Bro Toppie Tower Expansion Set $24.55 (Was $40.99)
Nerf Mega XL Boom Dozer Blaster, Largest Nerf Mega Darts Ever $32.97 (Was $64.99)
LOL Surprise OMG To-Go Diner Playset $52.97 (Was $74.99)
Shipping is free on order of $49 or more, and make sure to place any orders by December the 12 to ensure that you receive your items for Christmas.
Click here to shop the three-day sale at Toys R Us Canada.