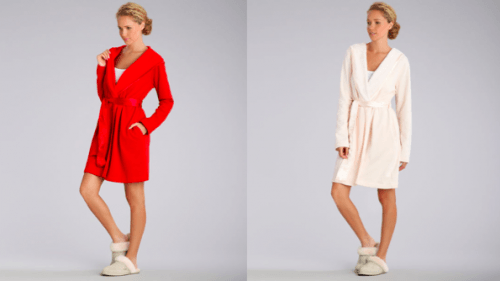 You can certainly cozy up to this sale from Ugg Australia Canada, as they are selling bathrobes, double-fleece loungewear, and plushy throws for up to 60% off the original price. While most of the items in this sale aren't discounted for the maximum rate of 60% off, they will all, at the very minimum, be discounted by 30% off.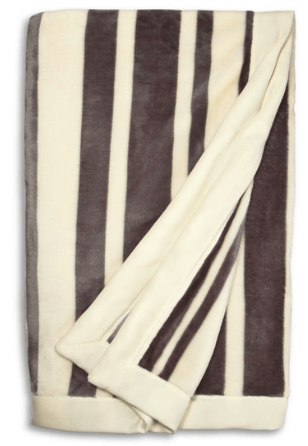 The item that is discounted at the maximum rate of 60% off is this delightfully soft and chic looking Duffield Strip Throw, but only in the grey/cream colour. The grey/cream combination is being sold for just $50 (was $127), while the more nautical inspired navy/cream colour is being sold for $60 (was $127).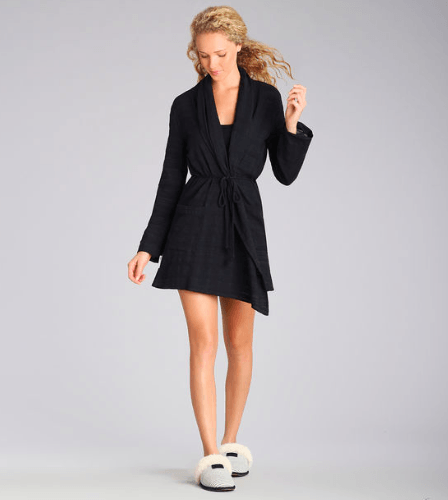 Once you have your cozy blanket, it would only make sense to have an equally (if not more) comfy housecoat to wake up to, such as this draped shawl collar house coat, which is now just $60 (was $90). This house coat would be ideal for the summer time, as it just barely skims your knee and is made of a lightweight woven cotton, giving you just enough coverage to fight the early morning chill.
Ugg Australia bases their shipping and handling weights based on the cost of your order, charging 16% on the total cost of your order. They do, however, offer free returns.
Click here to begin shopping the Ugg Australia sale.