I can honestly say, with almost 100% confidence, that if you haven't at the very least seen the first Ice Age film, then you should go out now and buy it (or borrow it from a friend) and you will be floored by how funny, heartwarming and overall well written this animated feature is. Supposedly, the film is intended to be directed towards children, but I find the humour to be relatable to most adults as well. If you find that you like the first one, or you have already seen the first one and are already convinced of the film's merit, then you'll definitely be keen on this offer from Amazon.ca where you can pick up the entire collection of Ice Age movies, all four films, for just $24.99 (regularly $59.99).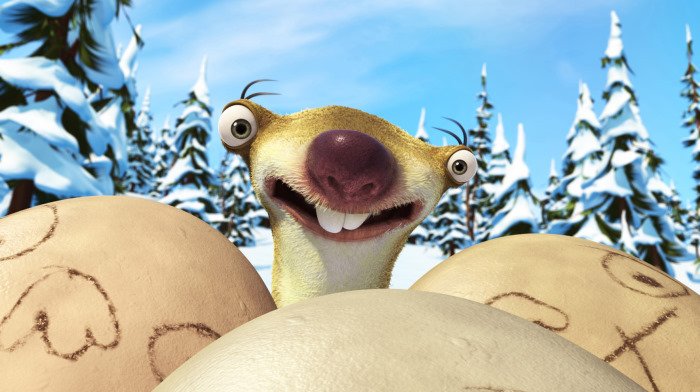 In the first instalment of the Ice Age movies, the story is set against the backdrop of the end of the Ice Age with three unlikely friends (a wooly mammoth, a sabertooth tiger and a sloth) trying to survive through the relentless weather patterns and geological changes to their surroundings. While this may seem like a rather grim plot for a children's movie, the characters' witty back and forth repartee more than make up for the slightly dark subplot (that is, that the animals are fighting against extinction).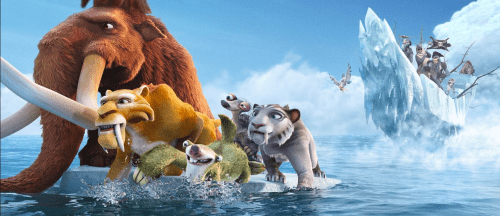 In the subsequent Ice Age films, the beloved characters from the first Ice Age (plus a couple of new favourites are thrown into the mix) continue to fight against extinction. They execute these films in the same comedic style that they achieved in the first film, taking a rather dark content matter and subverting it into an entertaining and kid-friendly film. The next three films included in this box collection are, plus a bonus Christmas Special:
Ice Age: The Meltdown
Ice Age: Dawn of the Dinosaurs
Ice Age: Continental Drift
Ice Age: A Mammouth Christmas
Amazon.ca offers free-shipping on all orders of $25 or more, so I'd suggest that you find a small filler item to bump you just over this minimum amount – as the box collection is $24.99.
Click here to buy Ice Age: The Complete Collection from Amazon.ca.