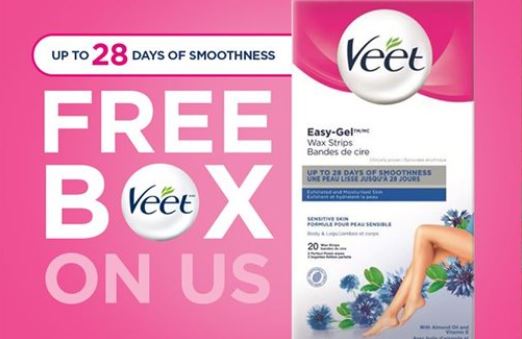 Veet Canada would like to give you a coupon for a free box of Veet Easy-Gel Wax Strips!
There is no direct link for this offer, as it is an offer that you will find via a Facebook ad. Pay close attention when scrolling through your feed, and be on the lookout for the image you see above. If you see this ad you will be able to claim your coupon!
There are several things that you can do to help this ad show up. As you are probably aware plenty of things that you search for prompt ads related to those things to show up on your social media. So, search for Veet wax strips, like their Facebook page, and so on and so forth. Keep refreshing your feed often and hopefully you will be lucky enough to score this freebie.
Let us know if you are able to get the coupon!